Rental & Espresso Haus St.Anton

レンタル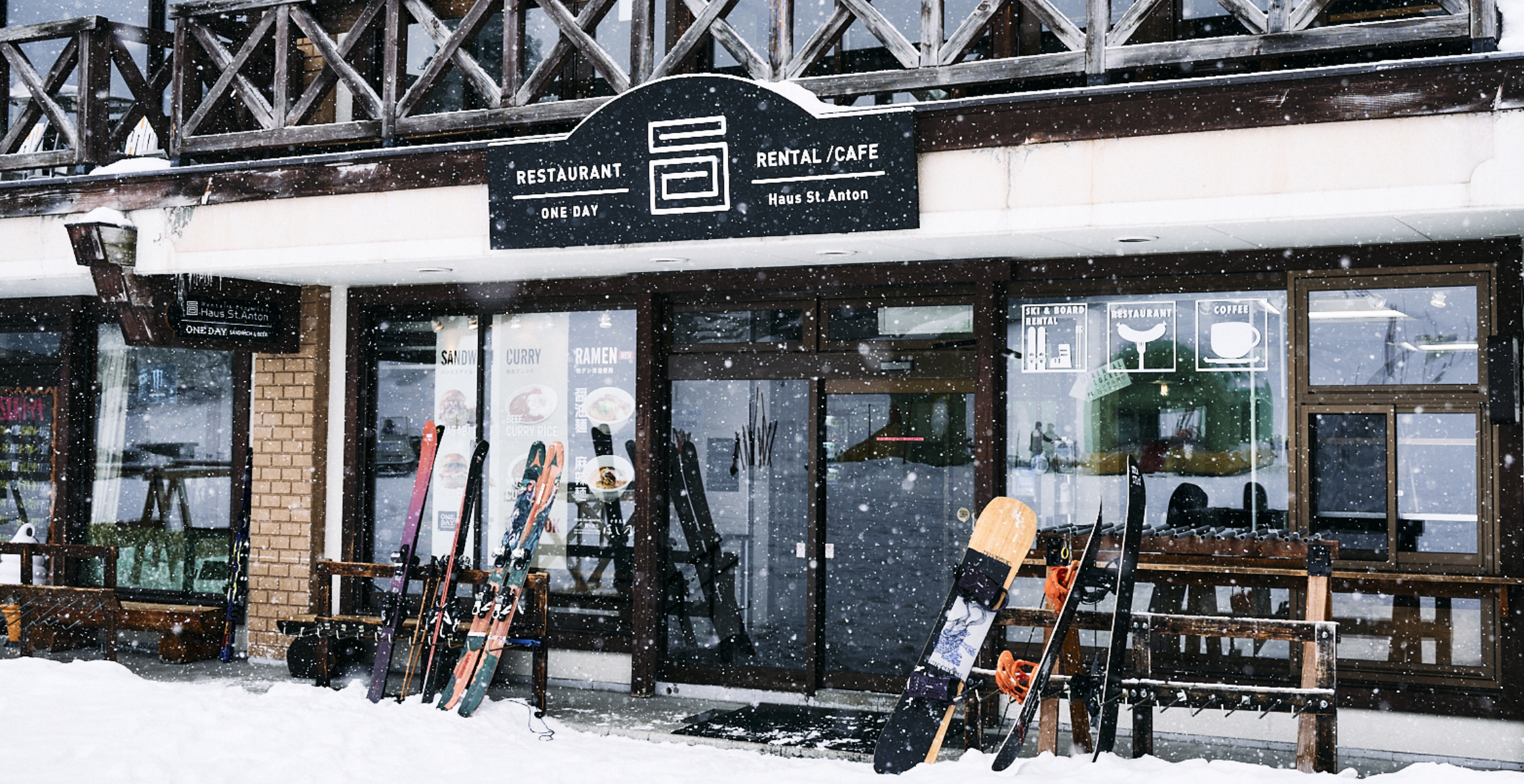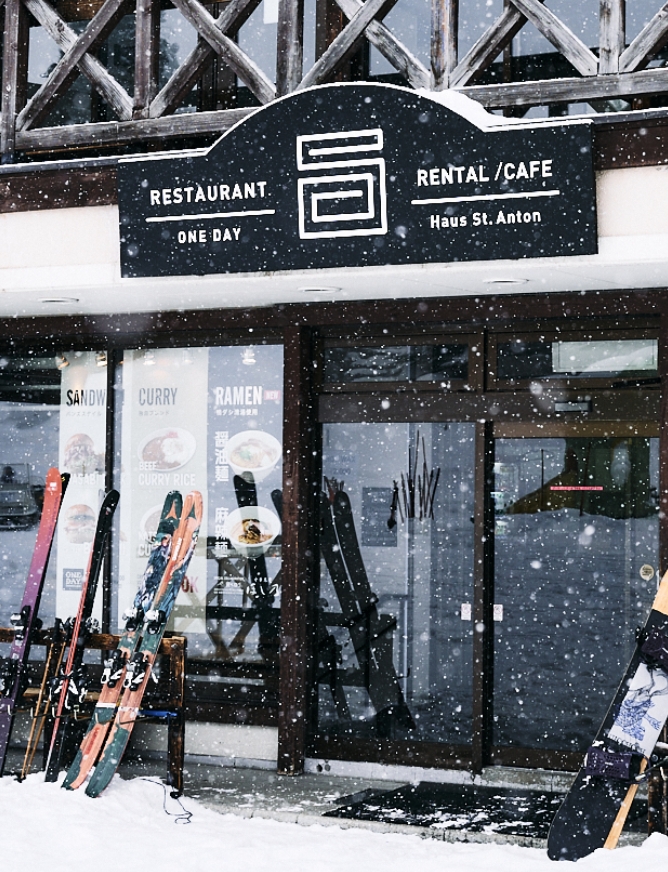 10/1 Start date of rental application

Rental & Espresso Haus St. Anton is located at the Hikage ski slope, which serves as one of the base of the Nozawa Onsen Ski Resort. It is the most convenient rental shop options when visiting the mountains to ski or snowboard as the information centre, ski school and day care facilities is at the door step. Direct access to Nagasaka ski area with the Naski snowmobile.
Stop by and grab a cup of fresh ALLPRESS Espresso from NZ before hitting the mountain or even after finishing your day.

OPENING HOURS : 8:30 AM - 4.30 PM

TEL/FAX : +81(0)269-85-2275
EMAIL : rental@st-anton.jp

Add : Rental Haus St. Anton, Hikage Ski Slope Nozawaonsen,Shimotakai-gun, Nagano 389-2502 JAPAN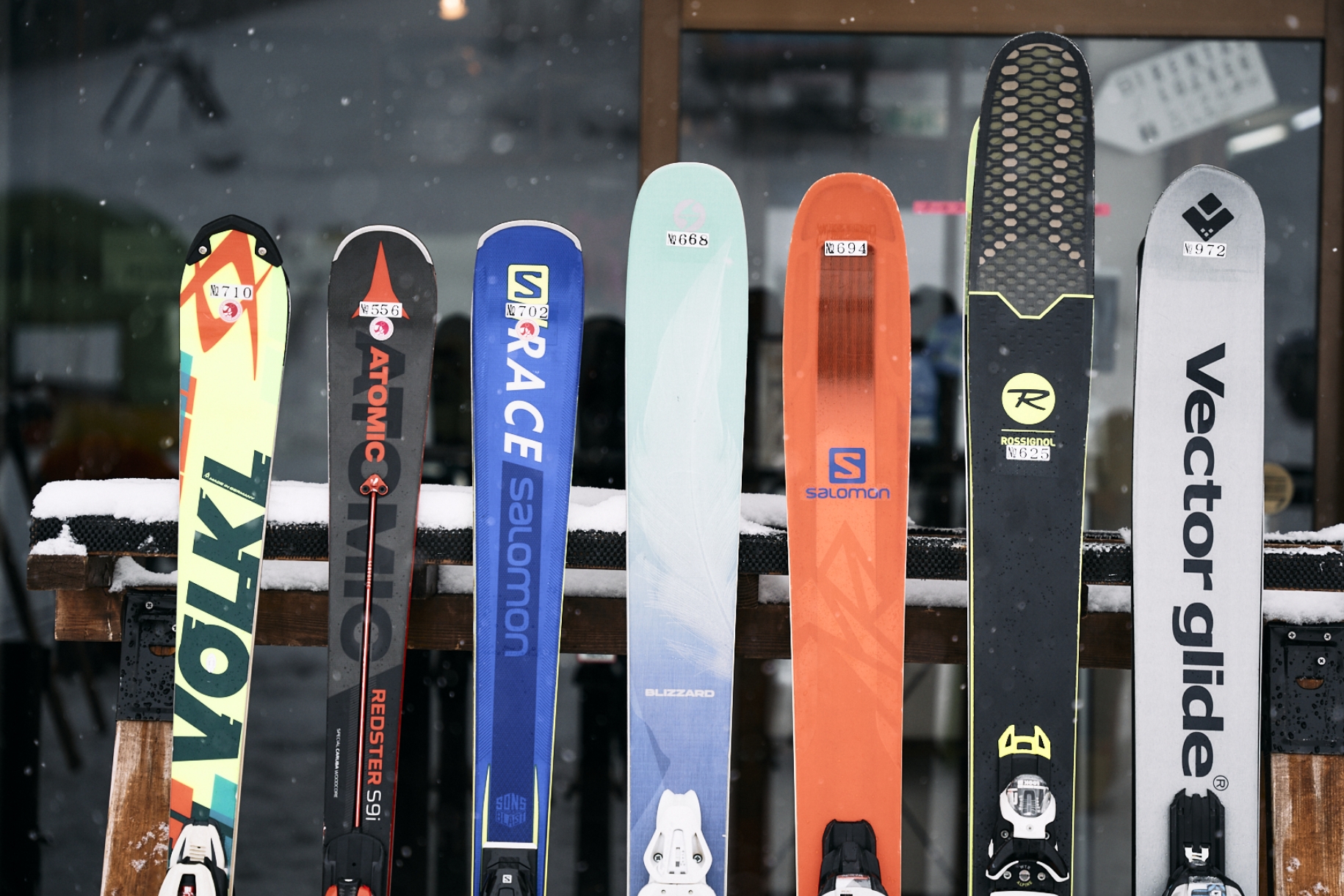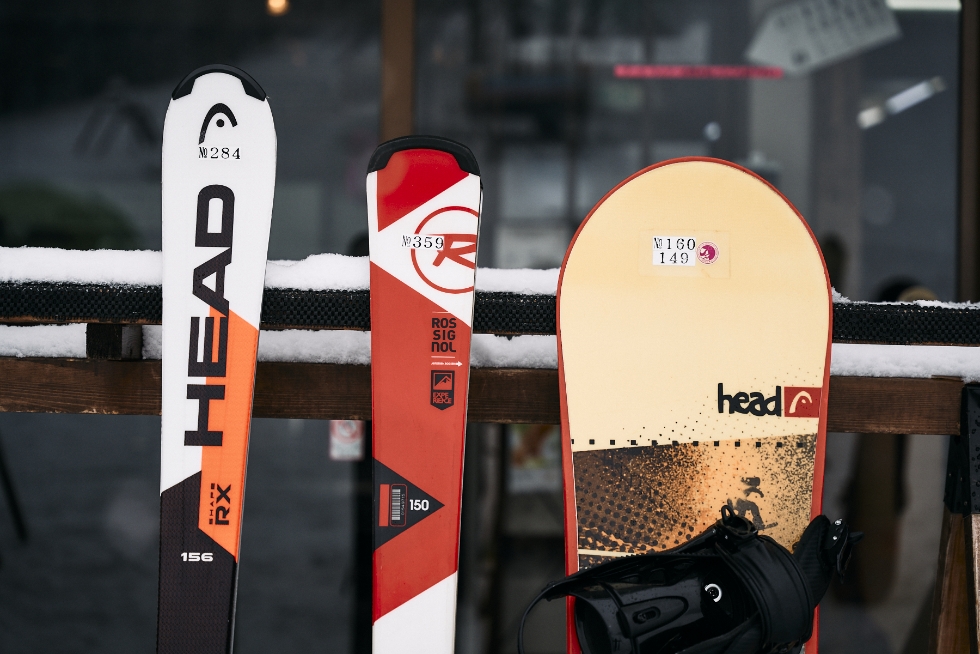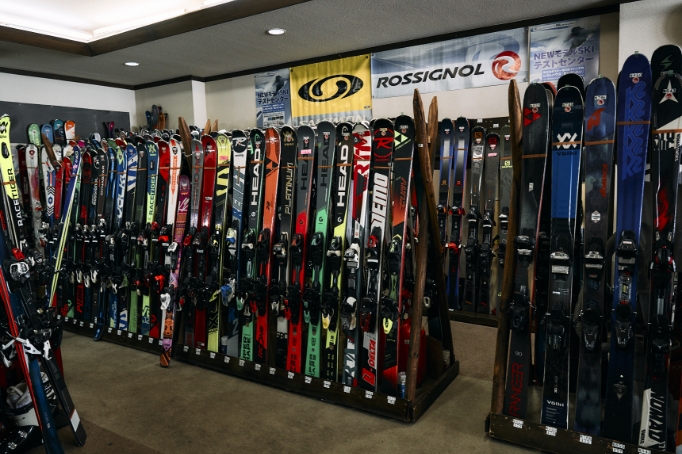 Our friendly and experienced staff are dedicated to finding you and your little one the perfect fit with the extensive range of ski and snowboards hire that suits all snow condition.
It's a one stop shop that caters for all types of ages and ability levels.

Simply book online beforehand or show up at our shop on arrival.
For further information, please contact our reception team via email or phone +81(0)269-85-2275.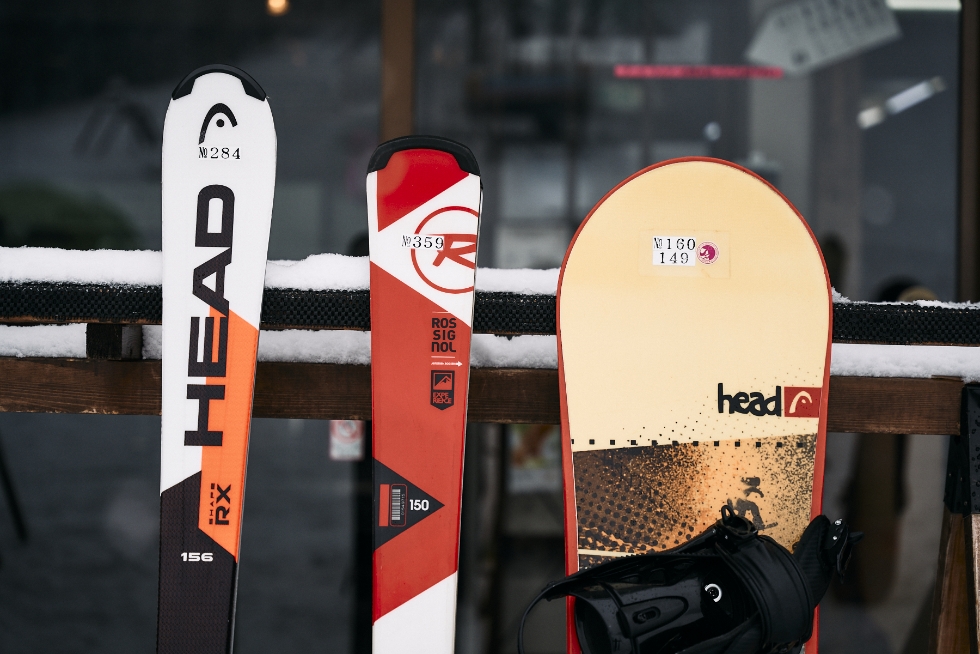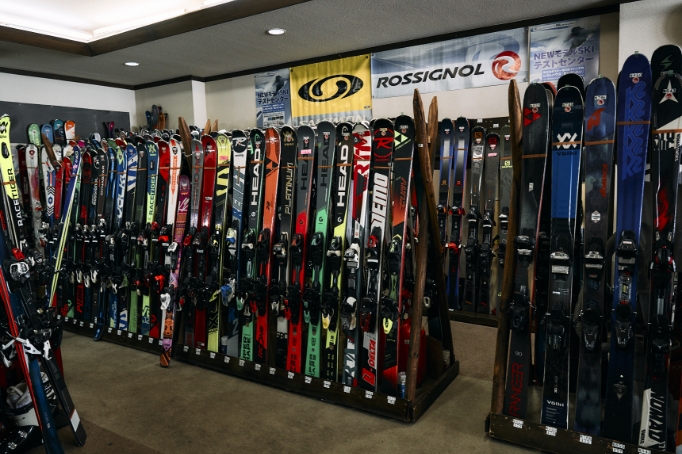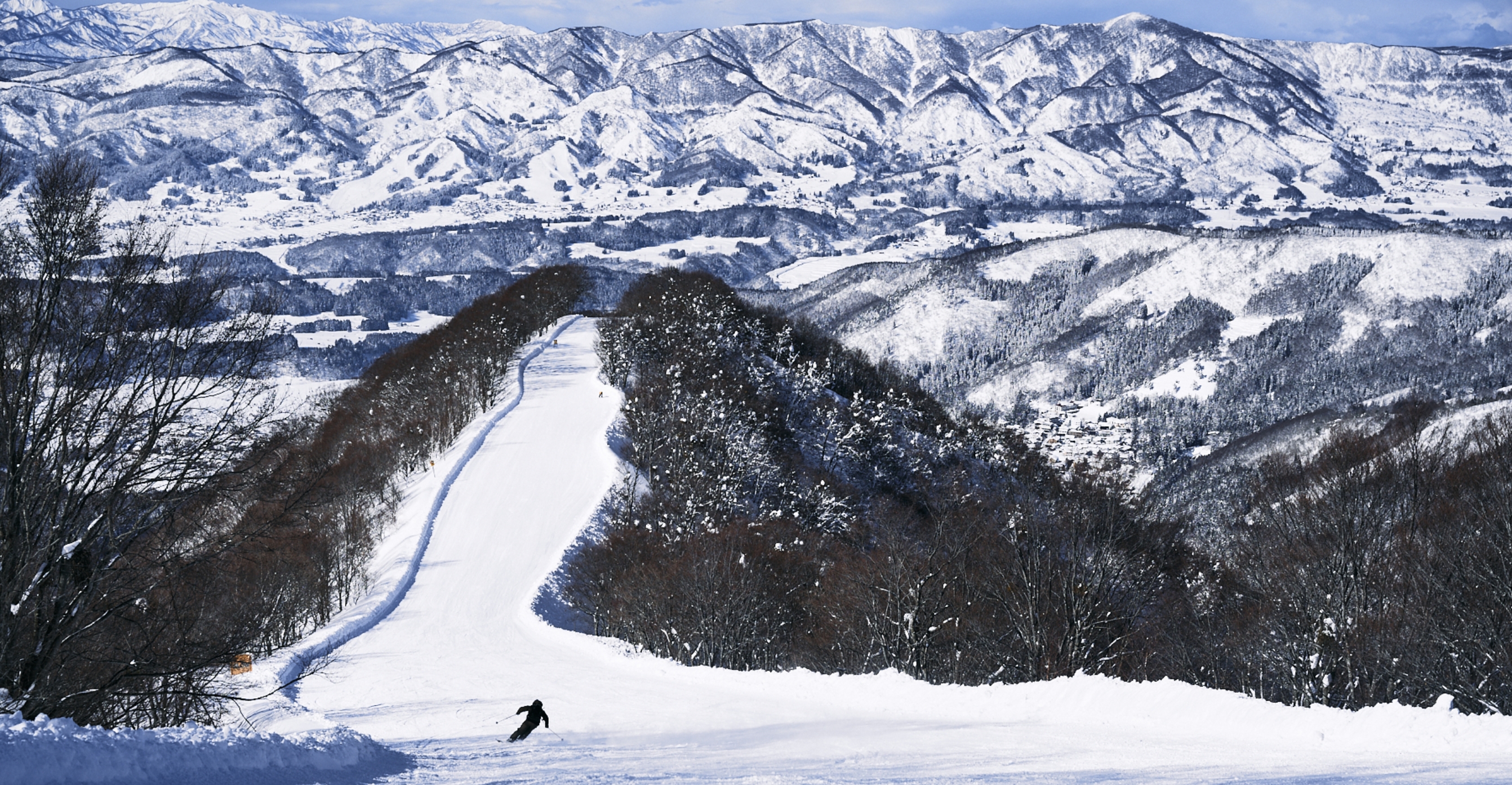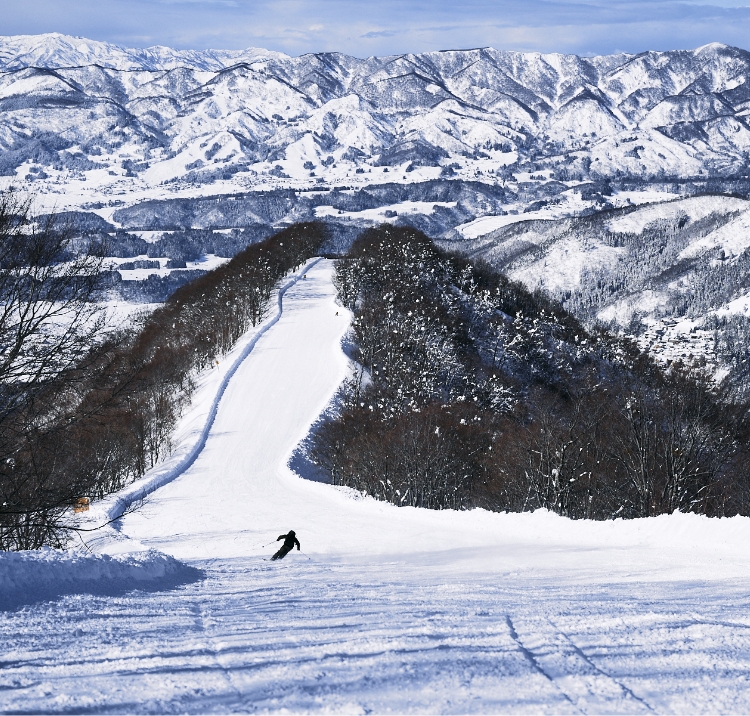 RENTAL

Here at Rental & Espresso Haus St. Anton, we offer a variety of standard line ups, high grade powder skis and snowboards that covers beginners to advanced level skiers/snowboarders. We also provide rental ski helmet, coaching belt and other accessories for young kids. Due to sanitary purposes, gloves and goggles are not available for rentals.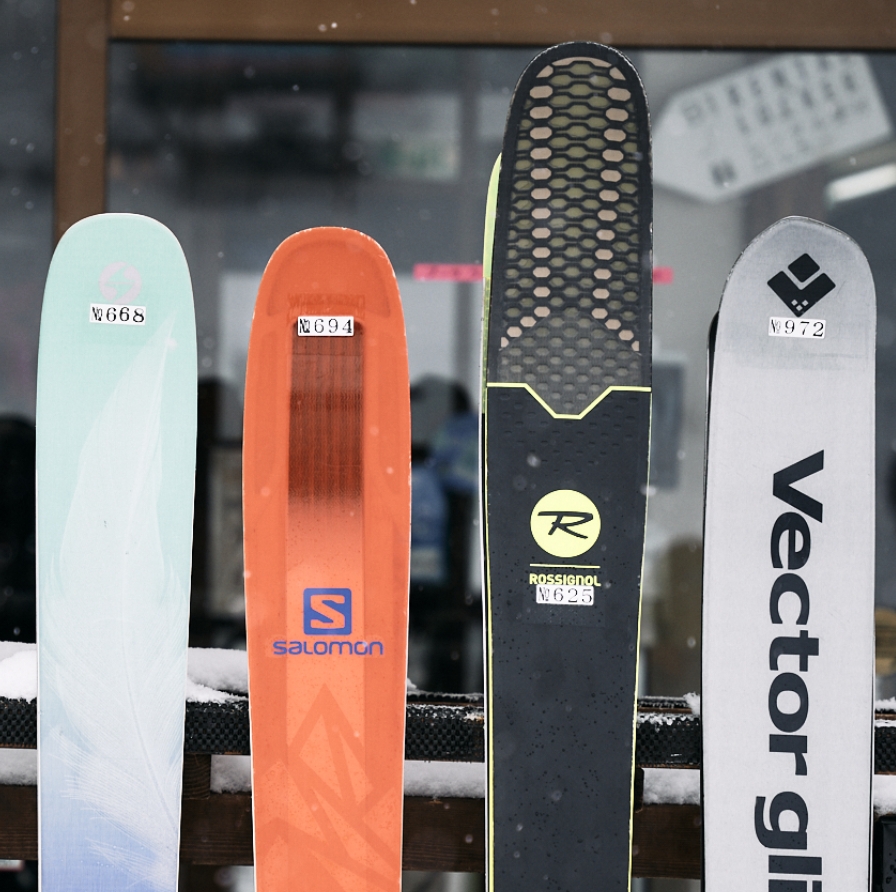 High Grade Ski
High grade ski models are carefully tailored by our professionals for your ultimate ski experience in Nozawa Onsen. For those who own their skis, why not give other models that suit the snow condition of the days a try?
- Powder : A must for powder snow
- All Mountain : A versatile model for both on-piste and off-piste.
- *Demo Racing Models : Suitable for high speed carving on groomed compacted slope
*500 yen for change of model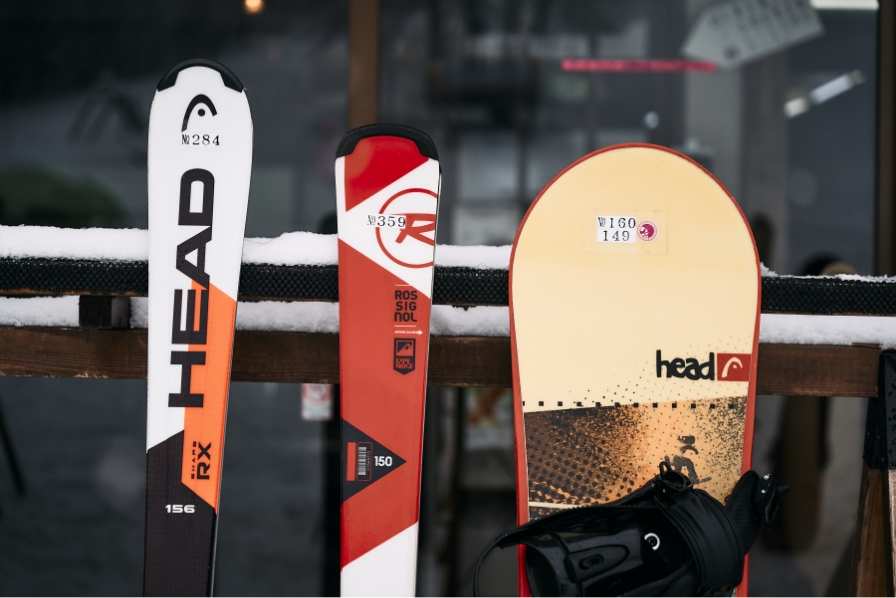 Standard Ski & Snowboard
Our standard models are the lightest, easiest to maneuver and is most suitable for beginners. This range is an excellent learning tool for children under 12yo and green slopes run. Poles, Boots, Helmets and Snow Wear are available to rent as well.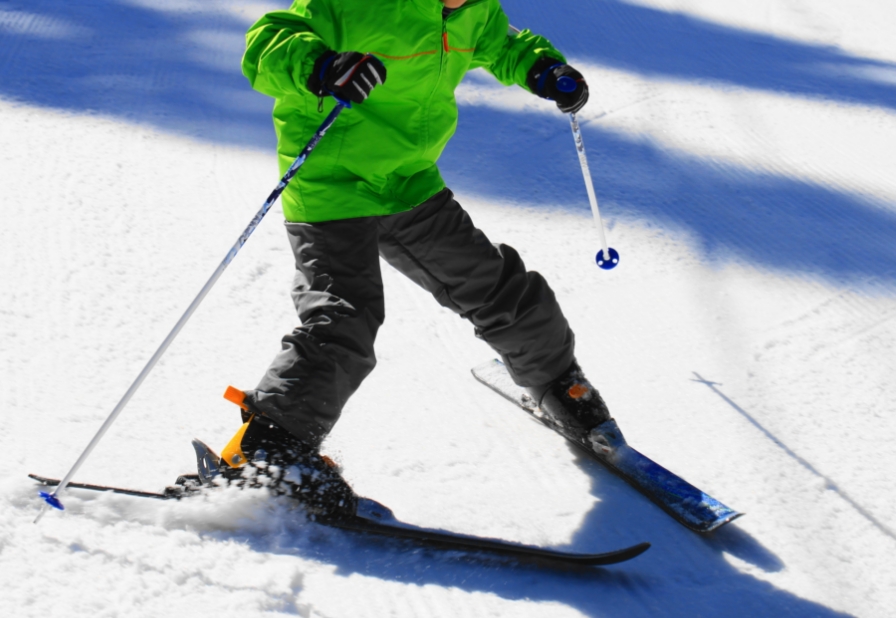 kids Ski
For juniors, we can supply skis and snowboards from size 70cm (2 to 3yo) in 10 cm increments according to the child's height. Boots are available in 0.5 cm increments from 15 cm. In addition, coaching belt (a harness that supports your child's free skiing) and a tri-ski (an attachment that maintains the boggen and prevents the separation of the board) are available for rental to ensure the young ones' safety. We also stock helmets, ski poles, and wears. Gloves and goggles are for sale only, they are not available for rentals due to sanitary purposes.
SERVICE

Professional Tune Up

Our experienced professionals will wax your skis/snowboards accordingly.
Price : ¥2000 (tax included) - Next day collection
Limited Black Cat Express Courier Service ¥3000

Send your ski/snowboard bags directly to us three days before your arrival. We will get your skis/boards ready with our hot-wax service. Please call us beforehand to inform our staff your luggage arrival date.

*Extra charges apply for any early delivery more than three days before your arrival.

Mountain to Home Delivery Service ¥3000

After your big day in the mountain, send your gears straight home instead of carrying them. We will wax your skis/boards before packing them.

*This service DOES NOT include delivery fee except for those who has already paid for a return courier delivery. Specified cover bag is available for purchase.

EARLY BIRDS SPECIALS!! Limited for 20 Skis/Boards ONLY Whole Season Storage Service ¥20,000

Nozawa Onsen Fans!
YOU'RE IN FOR A TREAT!!
You can now store your skis / snowboards, ski poles and boots for the whole season. Pick up your gears anytime!
Hassle Free. Hands Free! Store Your Gears for ¥200/night

Haus St. Anton hotel patrons and rental users, feel free to leave rental gears at the shop during your rental period.
Coffee Stand

Stop by and grab a cup of fresh hot coffee or homemade chocolate before hitting the mountain or even after finishing your day.

A Safe and Fun Kids Area at Your Door Steps

A childcare facility with qualified nursery staffs, a kids sled slope, and a kids park are easily accessible at the Hikage ski slope with some facilities are free of charge to use.
https://en.nozawaski.com/the-mountain/mountain-facilities/for-kids/