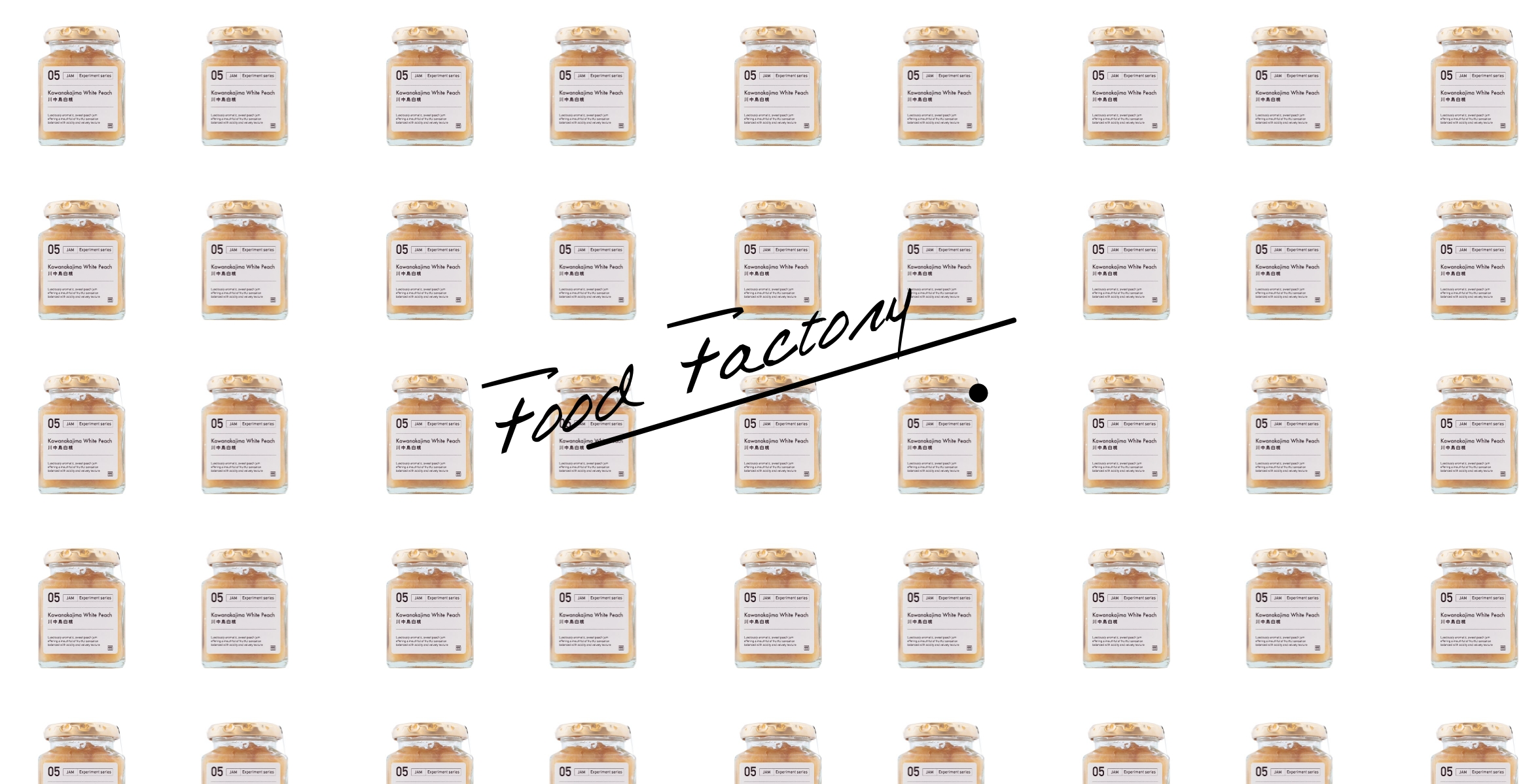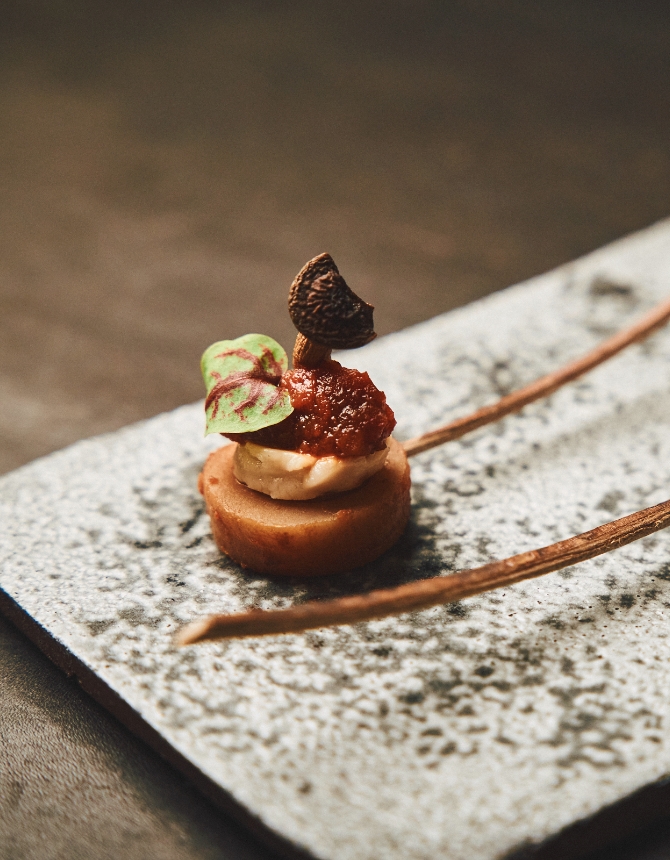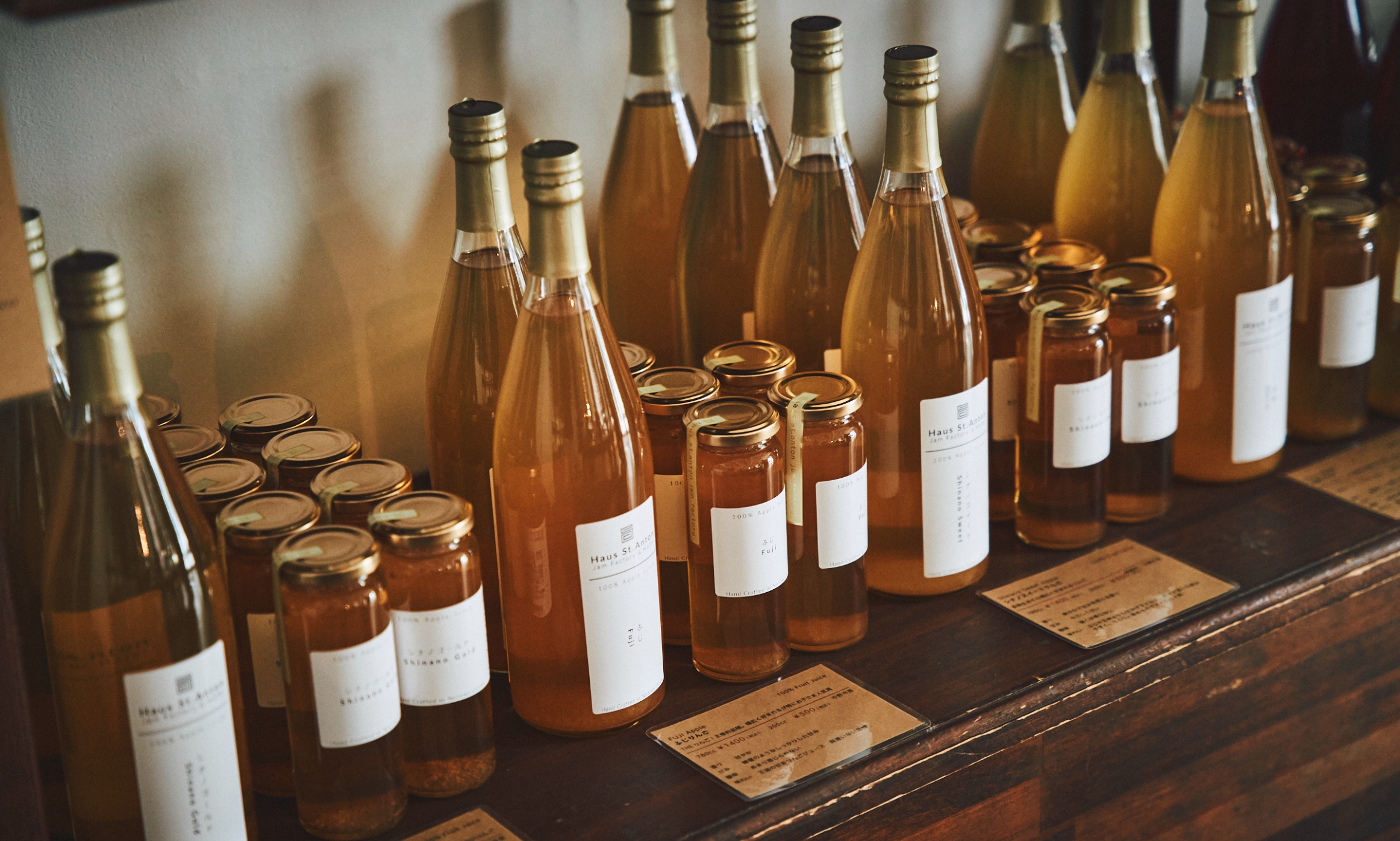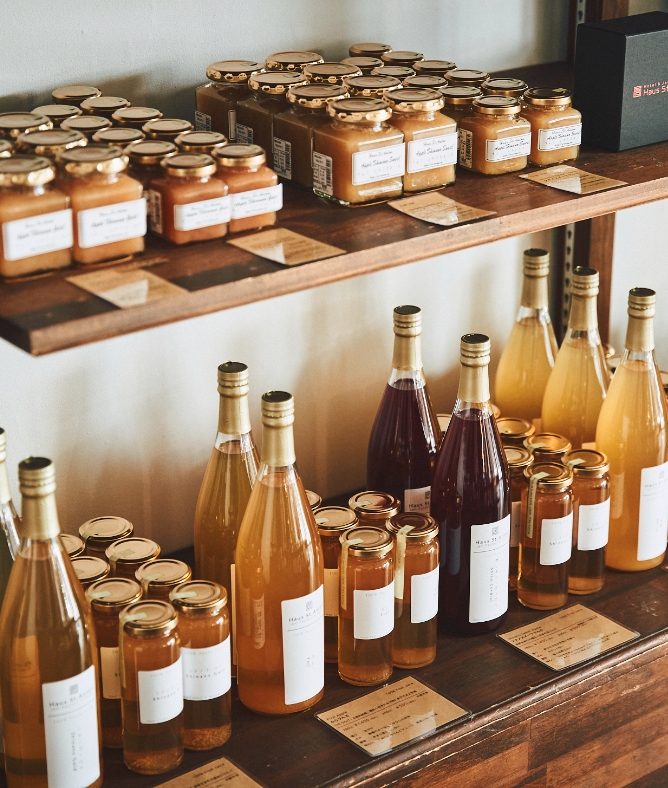 CONCEPT
Haus St. Anton's origin brand started from jam making. Inspired by the vivid childhood memories/moments of homemade jam created from the garden with love and tenderness by those who are dear to us. Capturing that moment into a simple yet tasty jar of jam and being able to source locally grown fruit in Kitashinshu – the fruit bowl of Japan, was the launch of our jam brand.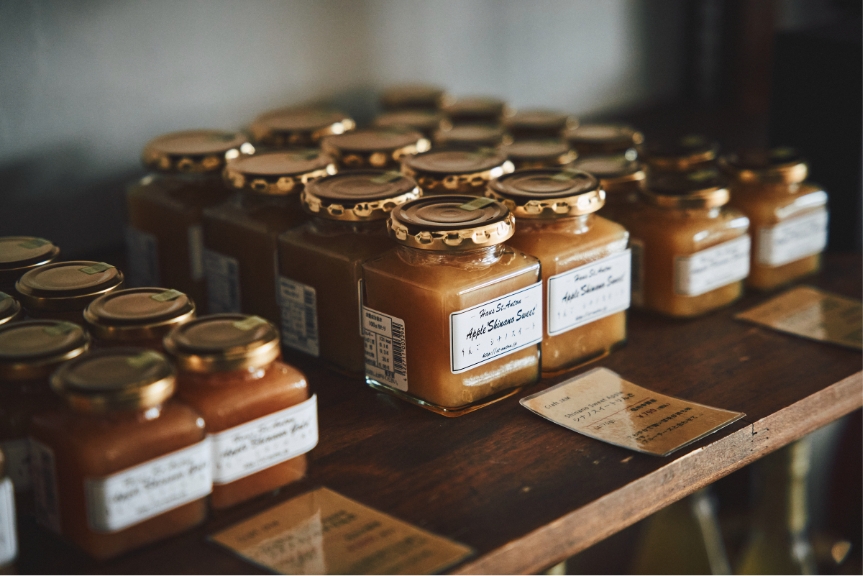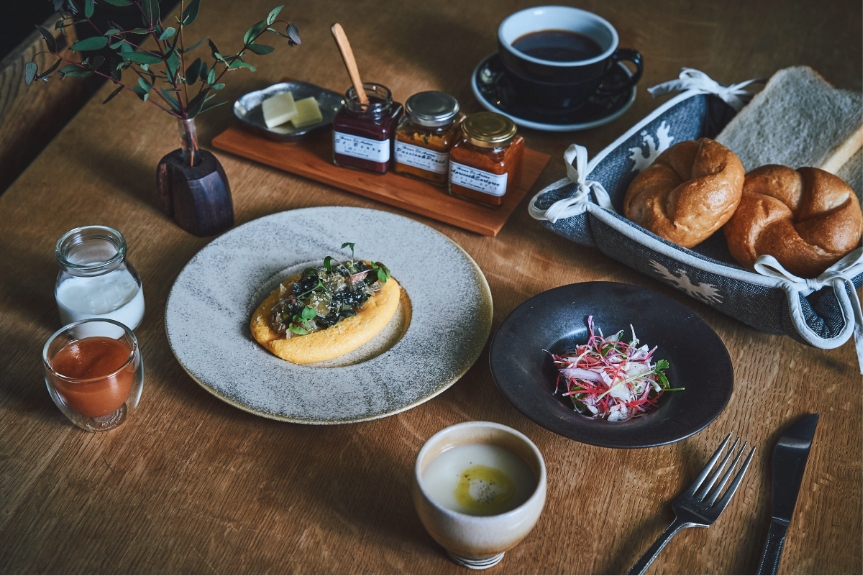 All our jarred goods are handmade in small batches and made from nothing but nature's local goodness. Starting with fruits picked at the peak of ripeness, with our dedicated craftsmanship and detailed jam making process, we preserve the full fragrance, sweetness and vibrant colours, capturing the rounded fresh fruit flavour within each jar for your enjoyment.

We firmly believe that the best jam is made by nothing but locally sourced, highest quality produce, not adding preservatives or colours and also completely handmade process. These are the fundamentals we work by making our jam with love, for those who are dear to us.
MAKING PROCESS

Our jarred goods are made from nothing but nature's goodness. There's no preservatives added, once opened please keep refrigerated to maintain freshness. Best consumed immediately after opening.
01

Inspection

選果

Ripe fruits are collected, sorted and graded according to their color, sensory appeal. Spoiled fruits are removed from the lot.

02

Clean&Wash

洗浄

Fruits are then thoroughly washed in water with pH and temperature maintained, to prevent fruits from getting damaged or bruised.

03

Peel&Cut

カット

Fruits are then hand peeled and sliced / diced / kept as whole according to the way they're cooked.

04

Weighing

計量

According to the weight of the fruits, the precise amount of sugar and lemon juice is then decided.

05

Boiling

煮る

Boiling is the most important step in jam making, which require a lot more patience because different heat temperature will effect the texture of the jam.

06

Bottling

瓶詰め

Once jam mixture reached a certain consistency, the jam will be ladled into clean, sterilised jars. Then pass through a metal detector machine for safety purposes.

07

Capping

殺菌・脱気

After decanting, metal lids are then vacuumed sealed on top. The process of filling the jars and vacuum packing them forces all of the air out of the jars further insuring the sterility of the product.
PICKUP JAM

30 years of unchanged jam making process Exclusive Flavours with Unique Tastebud Experience
01.ネクタリンとカカオニブ

Nectarine & Cacao nibs

02.白桃とブラックペッパー

White Peach & Black Pepper

04.水尾梅酒の梅とルバーブ

Mizuo Plum Wine & Rhubarb

At Haus St. Anton, our philosophy is to promote genuine homemade and additive-free gastronomy which may have been taken for granted in the modern society.
In our "Ouchi Gohan" series, we deliver you the freshest and nutritious meal without compromising the taste as we use blast freezing process to preserve the highest quality of the prepared meal.
Our magical seasoning will elevate your usual meal into something unexpected.
Whether to choose St. Anton's classic jam flavour, or try out funky flavour combo in collaboration with local producers , our curated experimental series are sure to impress.