Dine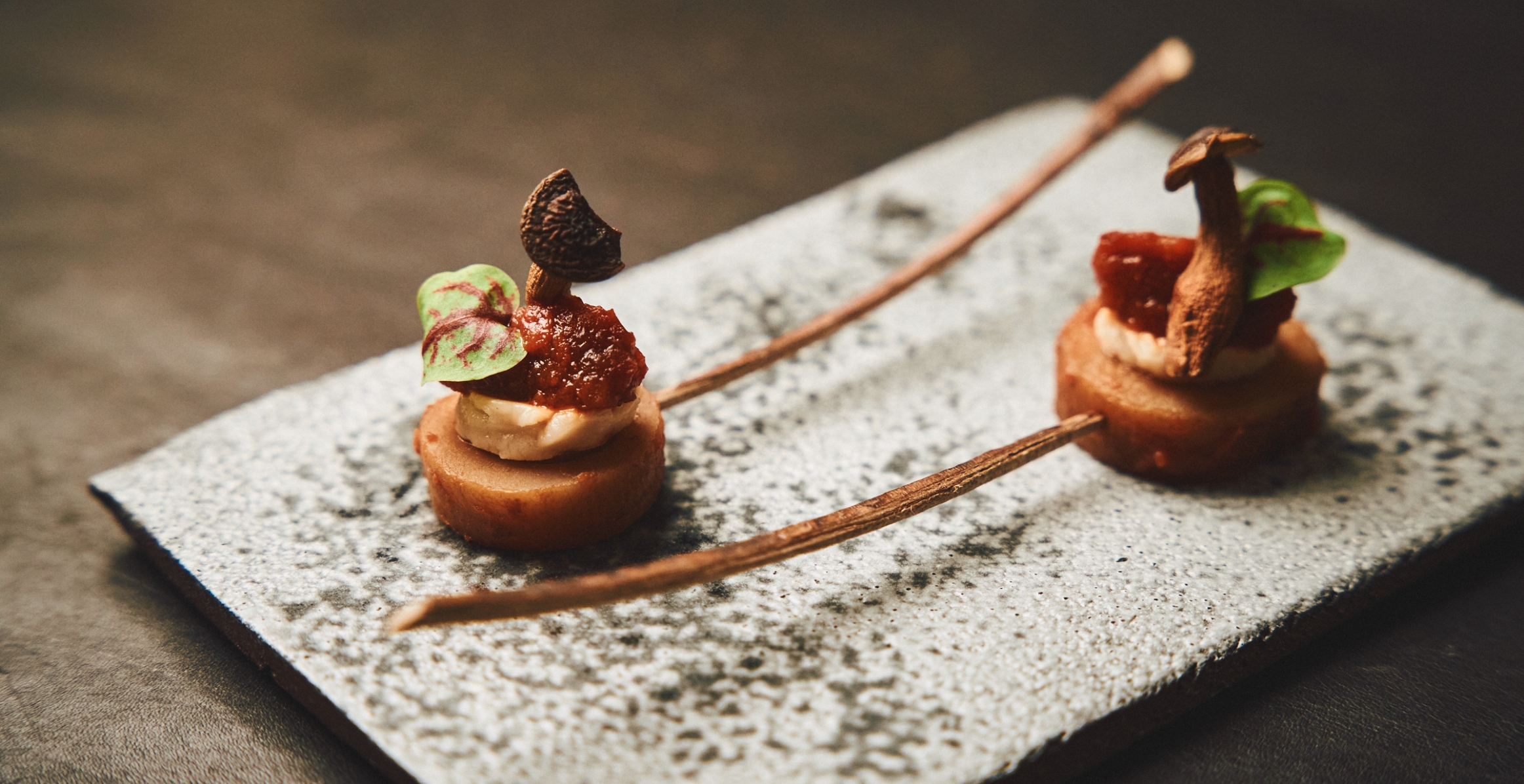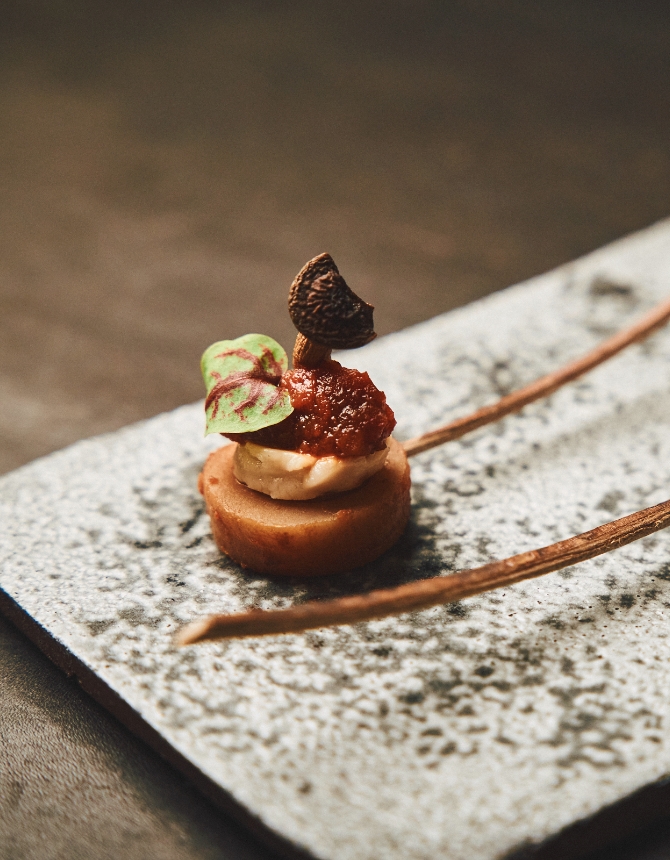 We work closely with local, small-scale organic producers when sourcing ingredients and take great pride in a sustainable "farm-to-face" philosophy.This enables us to maximize the possibility of creating new menus and consistently provide premium quality to our guests while also supporting our regional community and agriculture system. Through these top quality ingredients, your culinary taste and experience will be reinvented.
DINNER

ディナー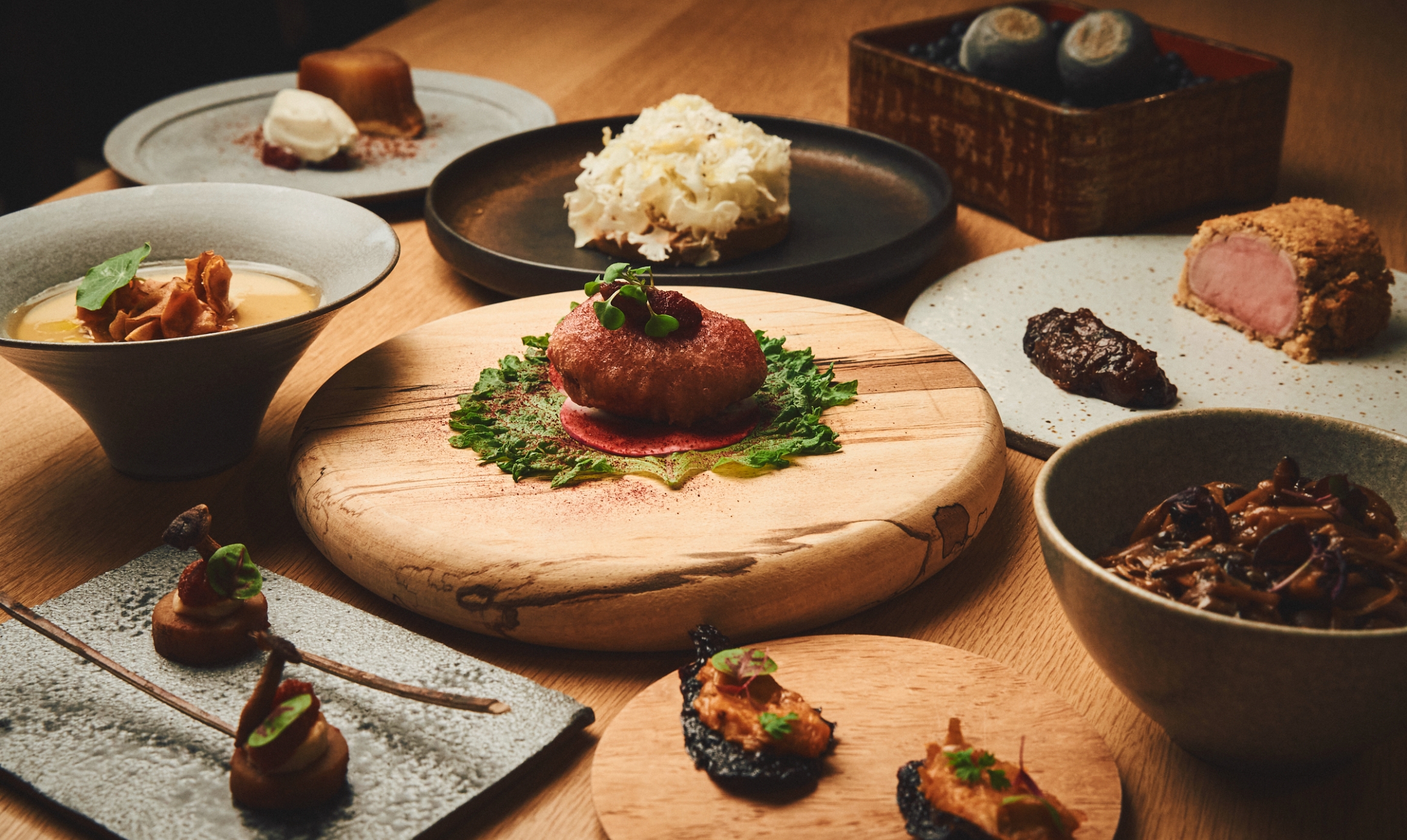 おまかせコース
CHEF'S DEGUSTATION MENU
Our chef, Kensaku Katagiri having trained at a Michelin star restaurant in Osaka, using his acquired French cuisine skill as his base with a twist of Japanese and Asian essence to create his own imaginative style. He strives to offer a unique and unprecedented approach to the culinary experience by utilising the abundance of local ingredients and mountain vegetables around the area. We hope to inspire our guests by conveying these ideals through an unforgettable dining experience.
Time
All dinner reservation starts sharp at 6.30pm. Advanced booking is required at least a day in advanced due to limited seats.
*Any allergies or food intolerance should be mentioned when booking is made.
* We kindly ask you to adhere to the dinner time once reservation confirmed.
*Vegan or vegetarian meals can also be arranged provided reservation is made at least two days in advance. Additional charges may apply depending on changes of menu. Kindly talk to our friendly team before making your booking.

Price
DEGUSTATION MENU: Adult : ¥9,900 Child : ¥3,300 (Up to 12 yo) *Price indicated apply per person with service charge and taxes included.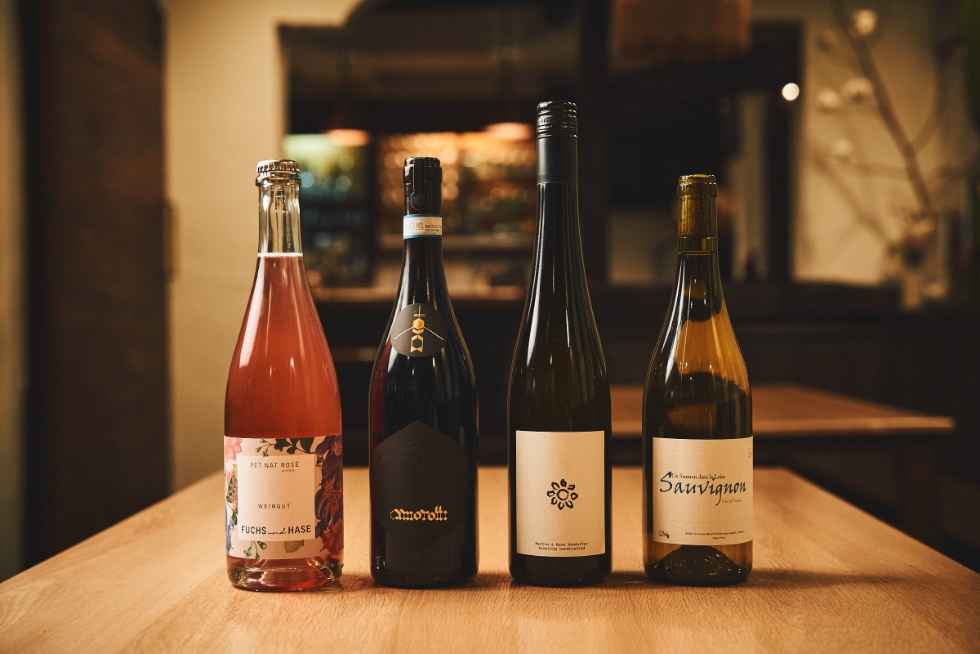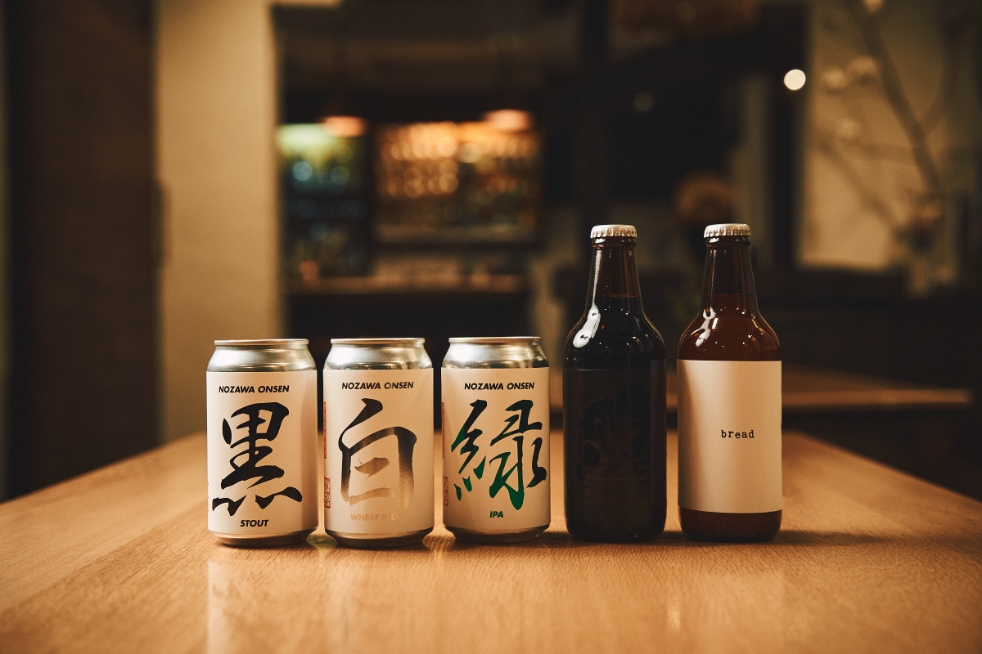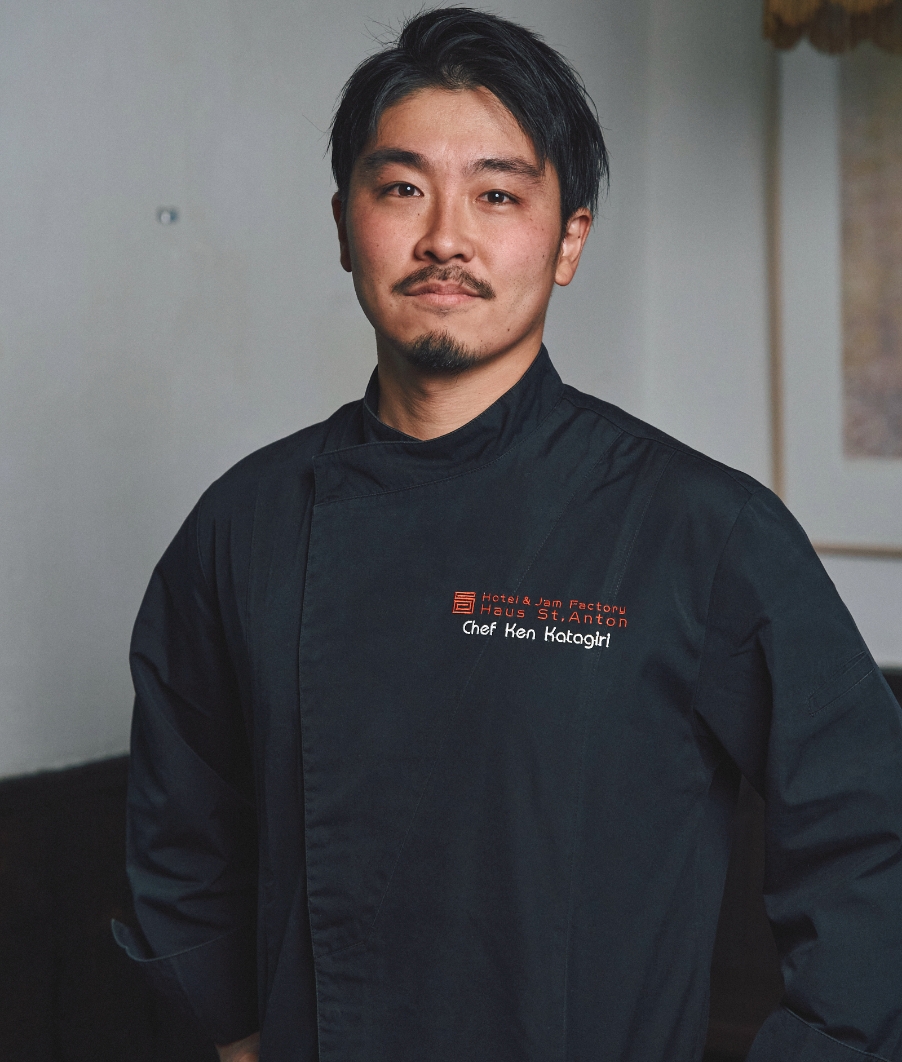 "I hope you will enjoy the simple yet distinguished dishes created using food preservation techniques that were developed by older generations in this snowy mountain that I grew up in. I take pride in showcasing the seasonal abundance of snowy Nozawa Onsen, driven by Okushinano's rich food culture and the fertile growing region. I constantly challenge myself to combine creativity and gastronomy, enriched by connection."

Kensaku Katagiri, Head Chef and Food Creative Director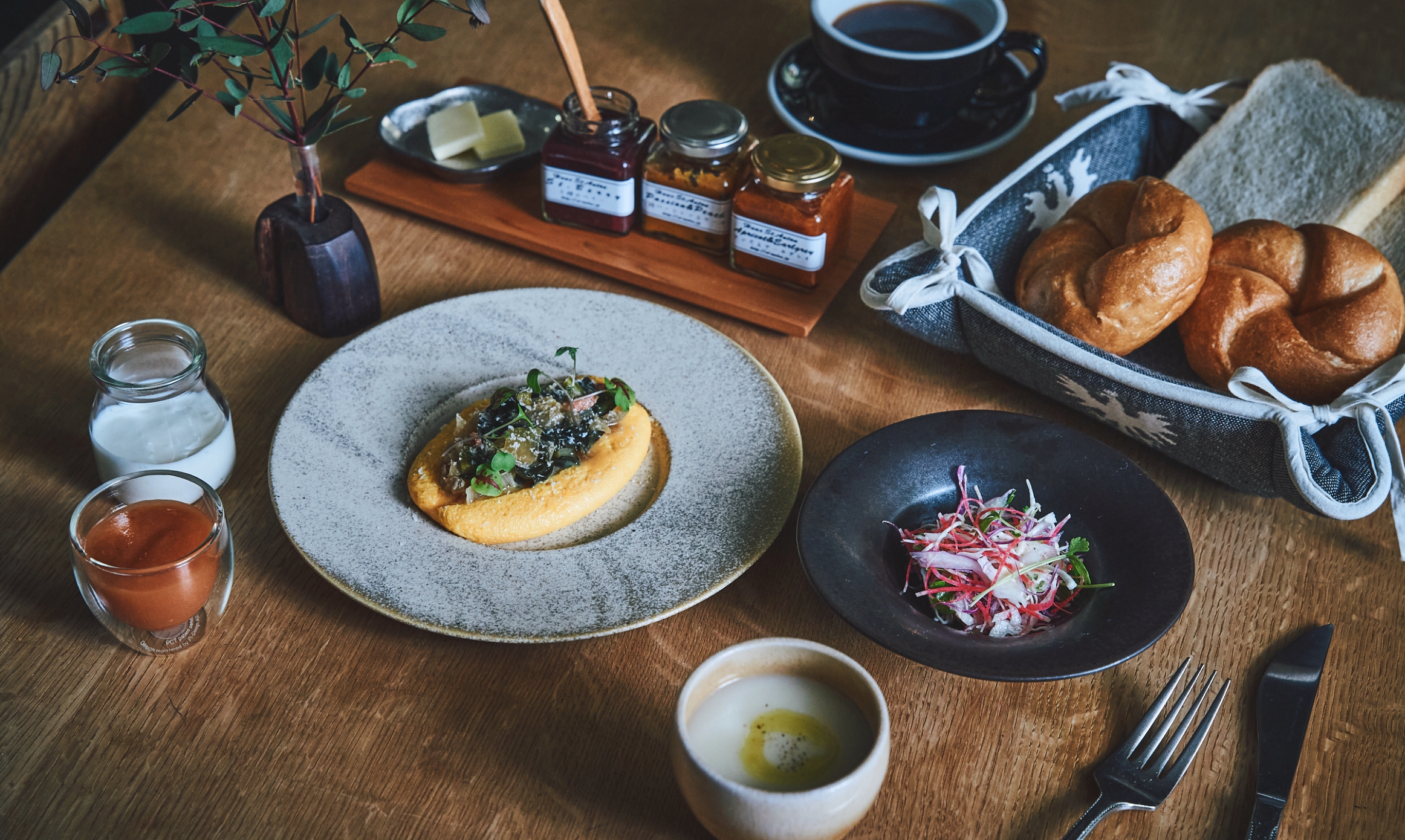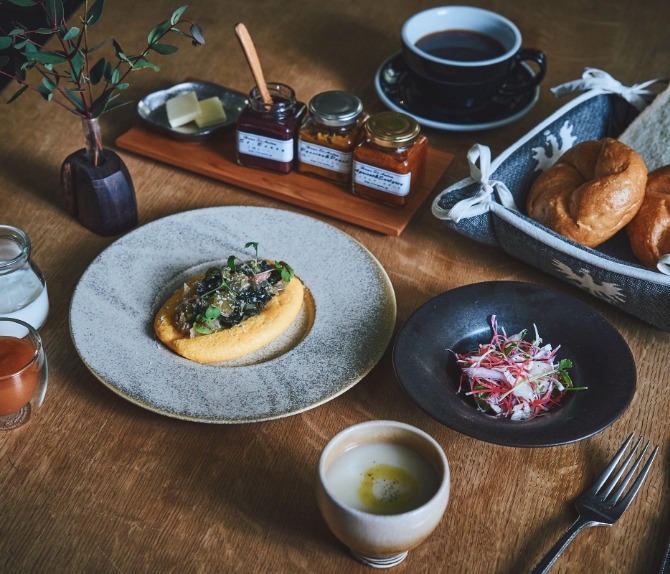 EVERY GREAT DAY REQUIRES A GREAT START
A delectable hearty breakfast made with love to start your day.
・ Our 100% fresh fruit smoothies
・Homemade yoghurt with a variety of in house jam as topping
・Green salad, soup of the day, and eggs of the day
・Two variety of bread selection
・Three types of home made jam, and Kijmadaira honey
・Coffee or tea of your choice.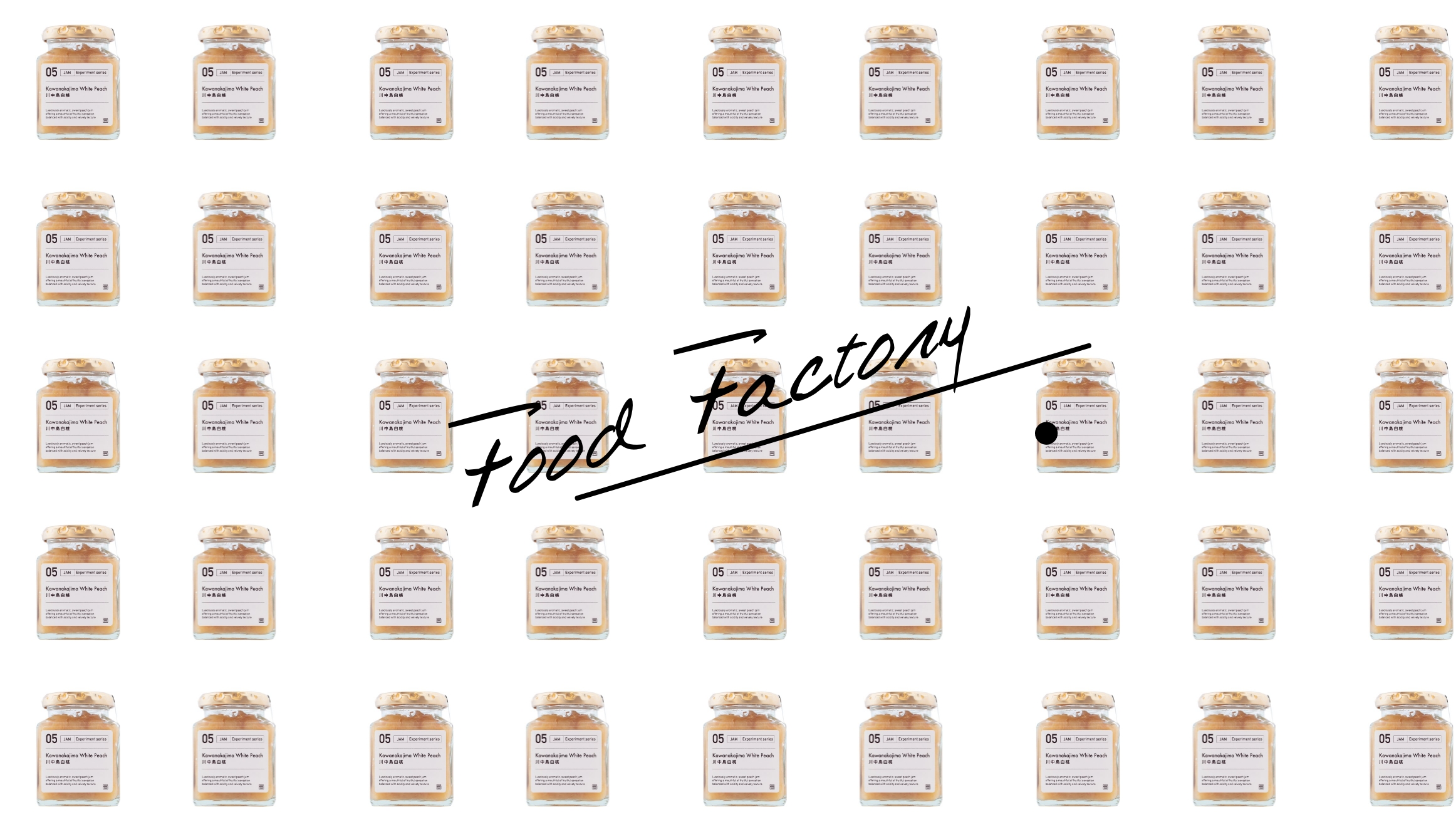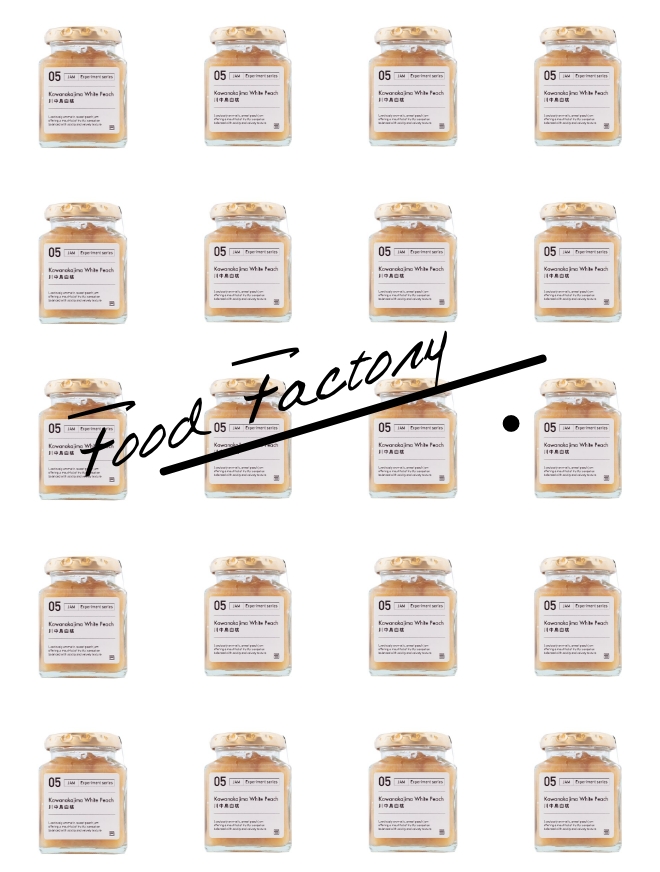 FOODFACTORY

フードファクトリー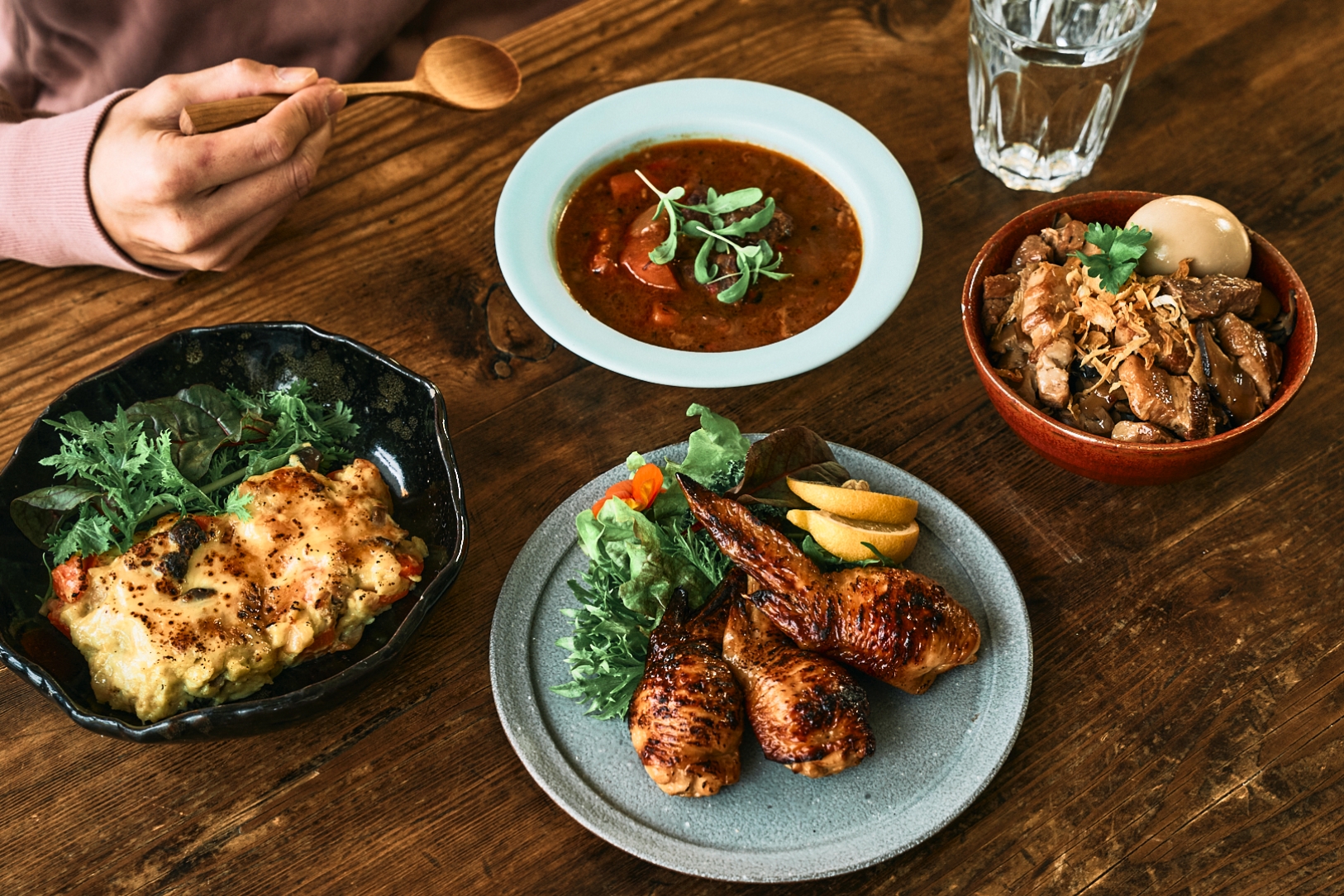 Pure delicious jam sweetened onlu with 100% concentrated jam.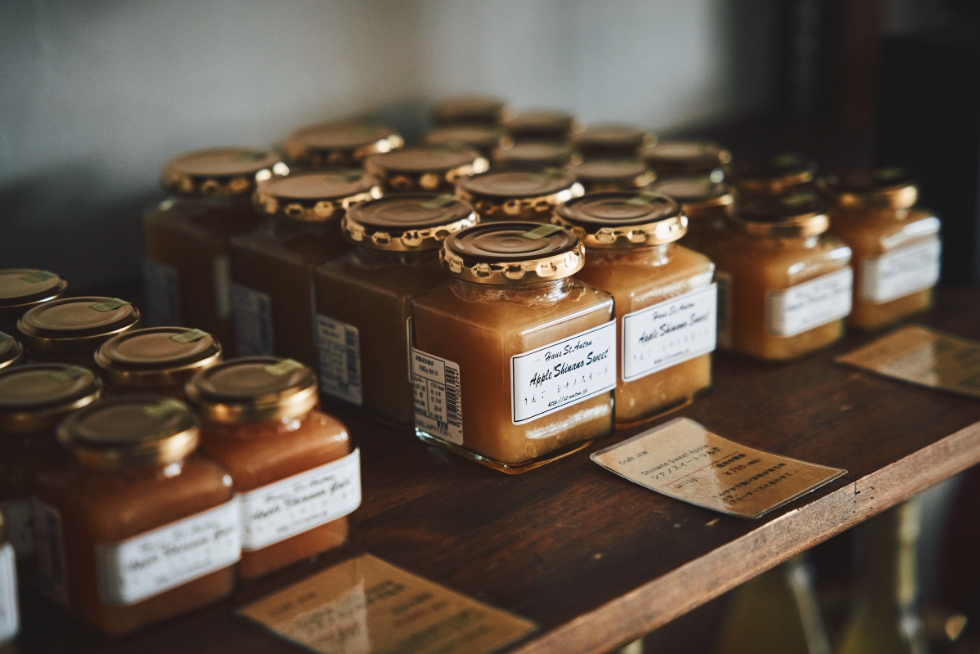 Haus St. Anton's origin brand started from jam making. Capturing the vivid childhood memories and moments of homemade jam created from the garden with love and tenderness by those who are dear to us. Being able to source locally grown fruit in Kitashinshu, the fruit bowl of Japan, was the launch of our jam brand.
CAFE

カフェ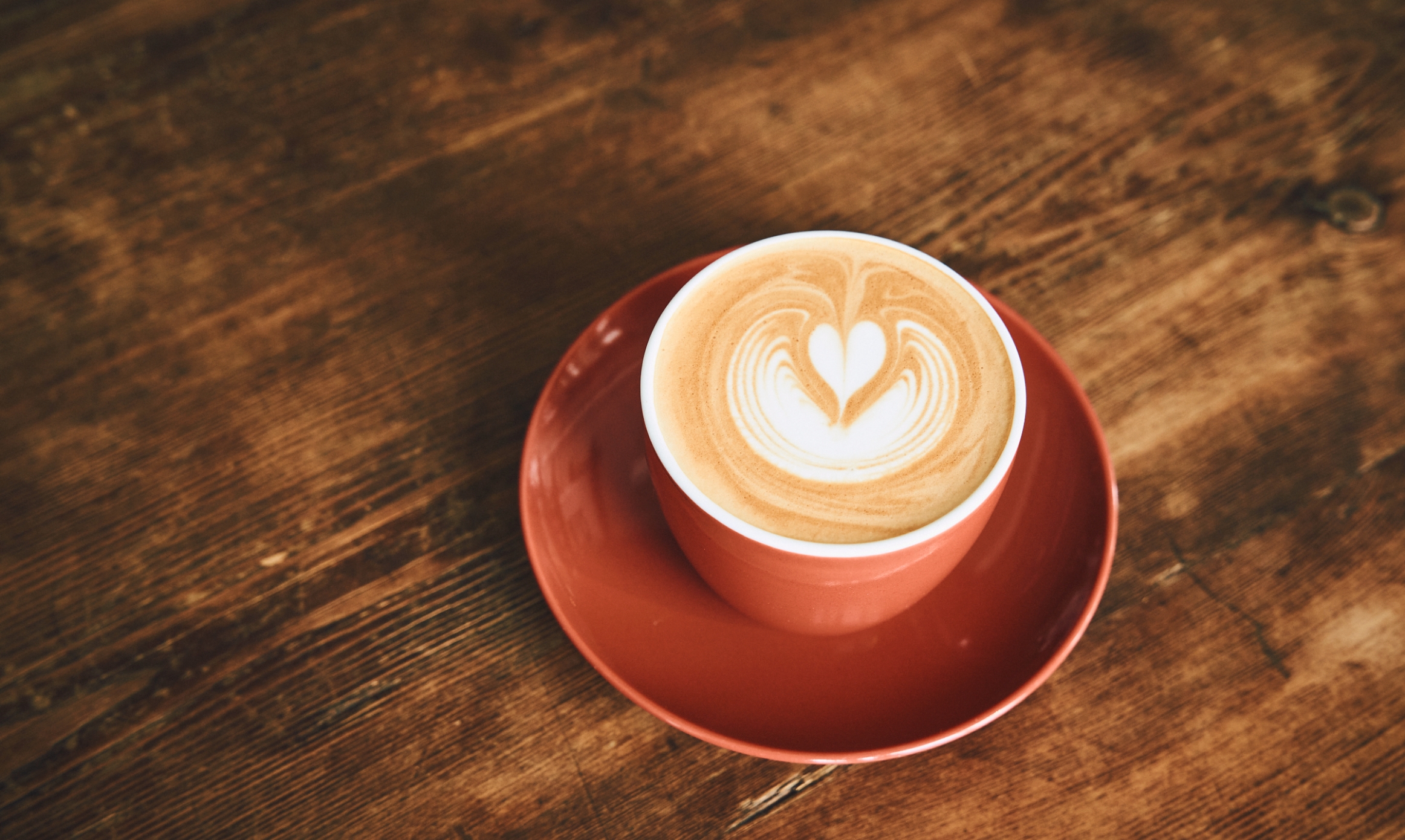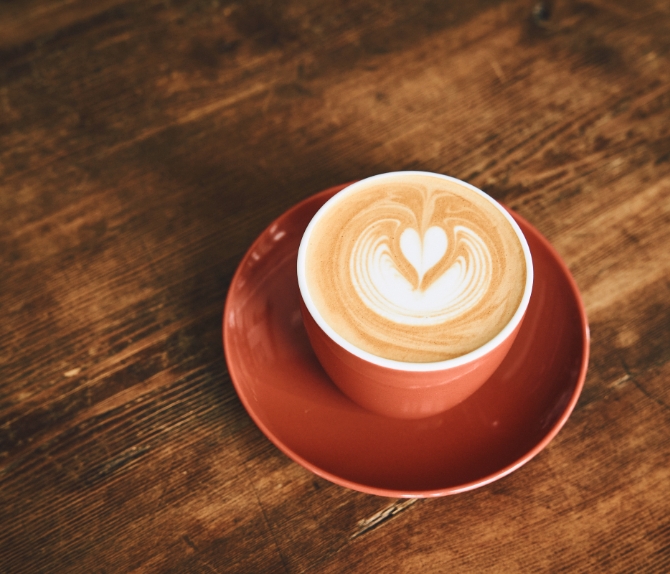 Located conveniently on the main street Oyu- Dori, you will find our jams, juice and gelato are made in house with no preservative and additive added. Come start your day with some light meals, fresh steamed oyaki buns and blended Allpress coffee at ours.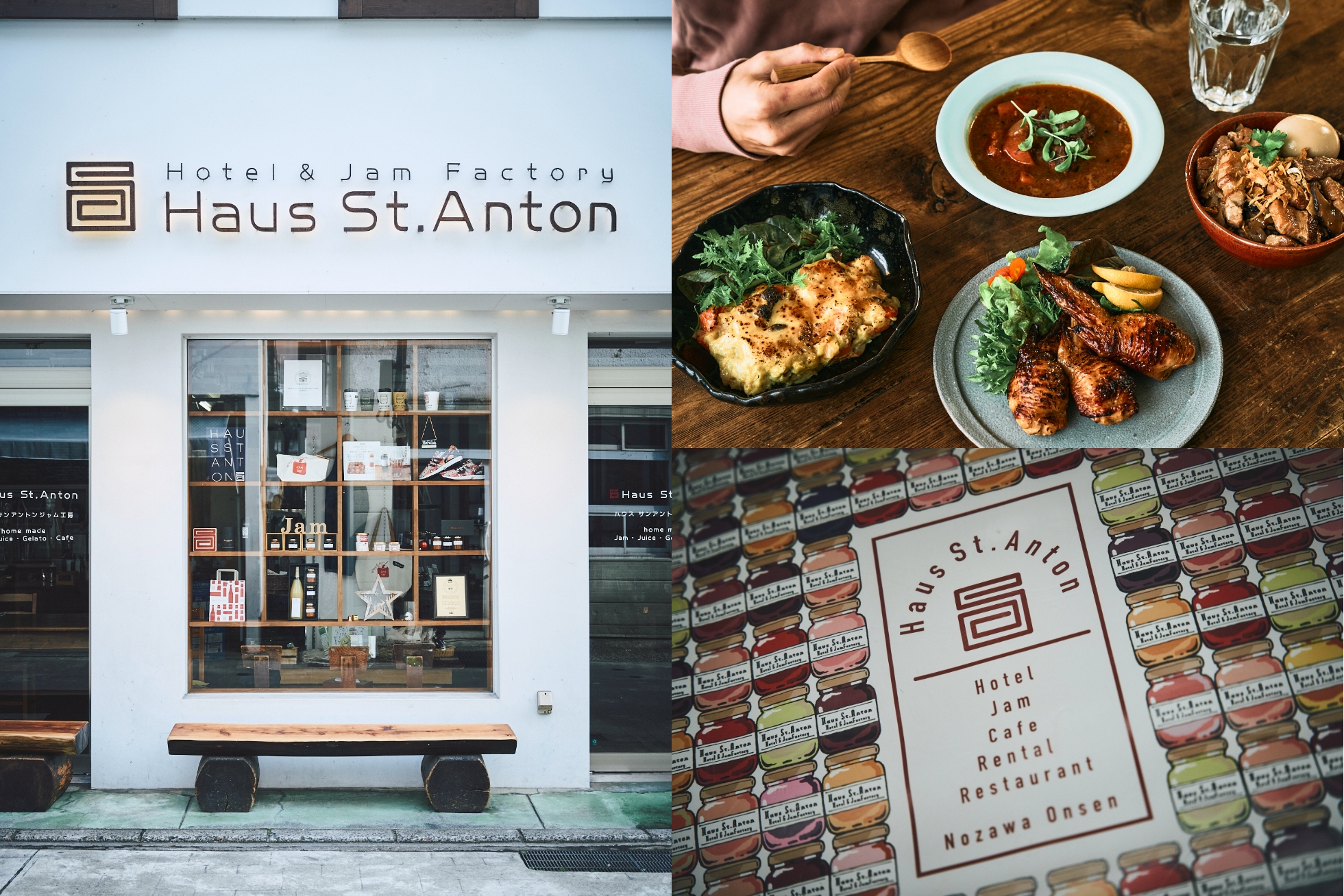 Haus St.Anton Jam Factory
Business hours :
Weekdays : 9:30 am – 6:00 pm
Saturdays : 9:30 am – 18:30 pm
Sundays : 8:30 am – 6:00 pm
Closed on Wednesdays
* Business hours may change or close without notice.

Tel: 0269-85-2065 Email: shop@st-anton.jp